Barack Obama Coming To SF THIS SUNDAY!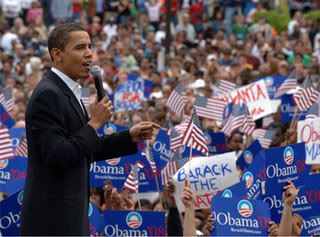 Barack Obama will be making a fundraising stop in San Francisco this Sunday, and Bay Area Democrats will be turning out in large numbers to greet him. If you'd like to be part of the crowd cheering Barack Obama on, please grab your Obama gear and come join us!
What: Obama Rally at the Fairmont Hotel
Where: Mason Street between Sacramento and California Streets
When: Sunday, August 17th from 4:00 to 6:00 p.m.
Parking: Brocklebank Garage
1040 Sacramento Street
San Francisco, CA 94108
Click here for the map:
Please share this around to all your contacts!